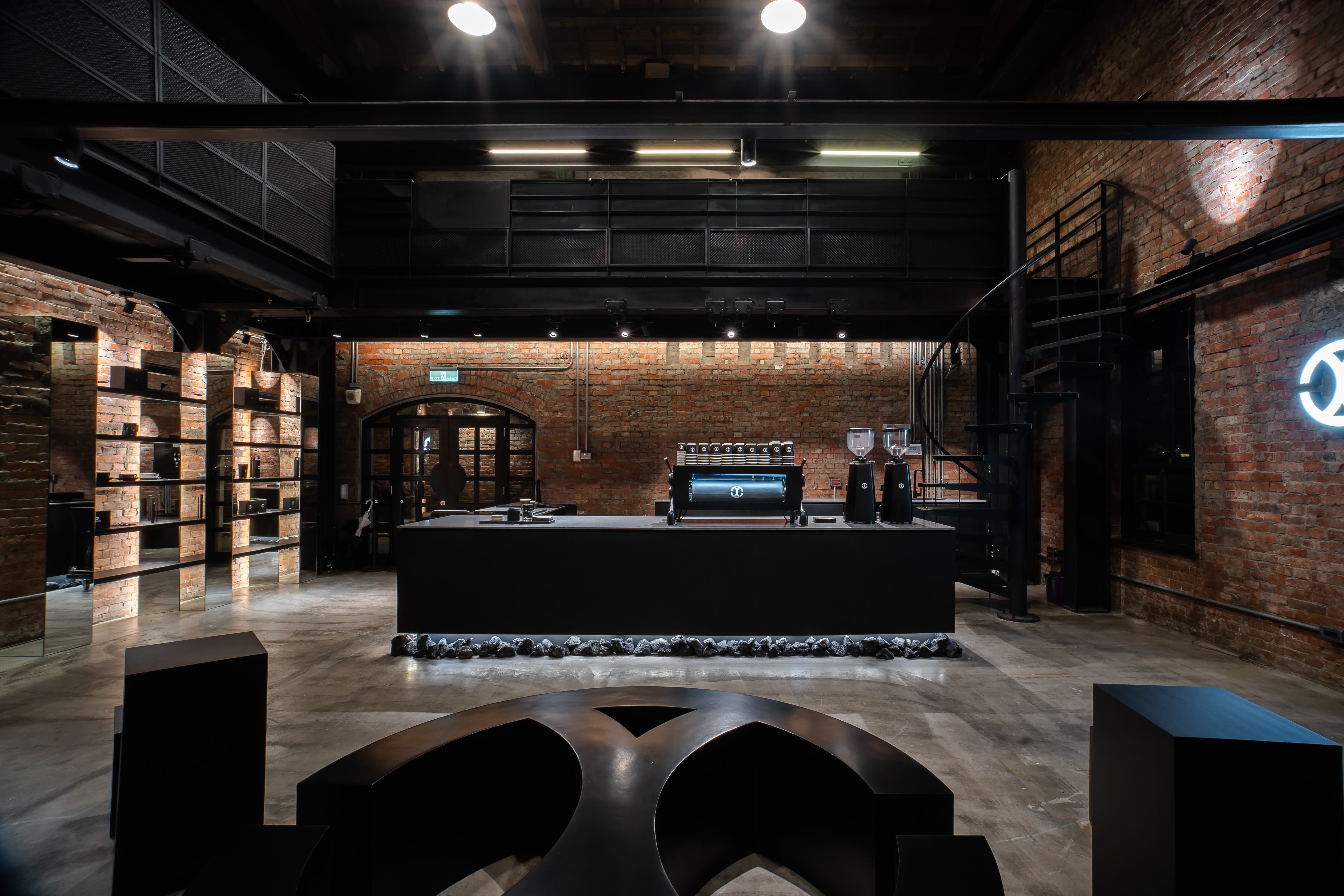 CHLIV Jiufen, a minimalist café located in the mountain town of Jiufen, known for its black aesthetic and champion latte art, is a must-visit for many coffee enthusiasts. People used to have to travel all the way to Jiufen just to taste CHLIV's coffee, but now it's finally possible to enjoy it without the long journey up the mountain. After opening pop-up stores in various locations last year, CHLIV has announced that it will be opening its first branch in Taipei's Huashan District next month. The space combines the brand's minimalistic black aesthetic with Huashan's historic red bricks, and the mock-up space has already been revealed.
CHLIV's founder, Chris, began working with coffee in 2011 and won the Tokyo World Latte Art Championship in 2016. In 2019, Chris opened the flagship CHLIV Jiufen in Jiufen mountain town, hoping to connect with people from around the world. The brand's goal is to provide a place for visitors to escape the bustle of the city, relax, and appreciate the finer things in life.
With the brand's slogan "DISCOVER THE WORLD OF CHLIV," Chris hopes to use the brand's influence to introduce more people to Taiwan and take the brand international. Breaking away from traditional consumer patterns, CHLIV offers pure take-out and non-fixed seating, encouraging customers to explore the world with their coffee and the brand. The brand aims to deliver an aesthetic experience through the senses and make coffee not just a necessity of life, but also a ritual.
CHLIV will open its first branch in Huashan District in early December, continuing the brand's minimalistic black aesthetic while incorporating Huashan's historic red bricks and vintage elements. The brand hopes to bring new coffee culture to Taipei and continue to grow the brand's influence internationally.